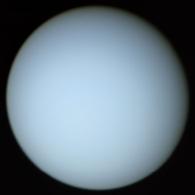 Last night was a first for me. For the first time ever I knowingly observed Uranus. The details of the observation can be found in my online log.

It was an interesting experience too. Unlike observing the likes of Venus, Mars, Jupiter and Saturn this required a bit of preparation and plenty of checking and double checking during the session. Also, given the nature of my equipment (I first used 10x50 binoculars and then followed up with the Antares 905), the view itself was never going to be as rewarding as most of the other planets so I found that, in this case, the real enjoyment came from finding the planet and then spending time ensuring I'd really found it.

After having found it, and after spending some time observing, I found myself thinking of a particular house in Bath, back in 1781, when William Herschel will have first realised that he'd discovered something important.

Sometimes, in this hobby, the view isn't the reward, it's the chase and the thoughts it triggers.

File Under: Uranus, William Herschel.